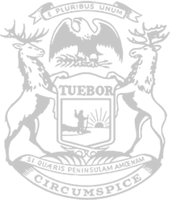 Rep. Wendzel, House approve resolution opposing governor's controversial COVID-19 nursing home policy
State Rep. Pauline Wendzel today joined her House colleagues in approving her co-sponsored resolution opposing the governor's nursing home policies, which have put the lives of Michigan seniors in danger during the COVID-19 era.

Gov. Whitmer has continued with a plan that places COVID-19 patients into long-term care facilities – putting individuals who have tested positive under the same roof as healthy residents. Other states that had implemented the same strategy quickly released the mistake and have since reversed course, but Michigan has not.
"These aren't faceless, unknown individuals," said Rep. Wendzel. "These are our veterans, church members, parents, and grandparents who are forced to live in these COVID hot-spots. They're scared, alone, helpless, and deserve better. Our loved ones are not expendable, and it's a shame Michigan is continuing this failed policy."

Senior citizens, especially those in nursing homes, are particularly vulnerable to the COVID-19 virus. Reports indicate one-third of Michigan's COVID-19 deaths – more than 1,900 people – have been nursing home residents.
Nursing homes without dedicated spaces to isolate and tend to COVID-19 patients are required to send them to regional hubs – a separate nursing home, which has been approved by the Michigan Department of Health and Human Services. A June 15 executive order requires the hubs to accept patients.
The resolution opposing the governor's controversial policy passed the House 71-32 with bipartisan support.
"This isn't political, this is about doing what's right and discontinuing a dangerous policy," said Rep. Wendzel. "I'm pleased this resolution passed with bipartisan support, and I hope it will lead to real action from the administration."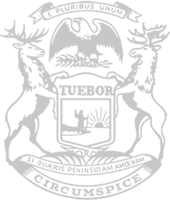 © 2009 - 2020 Michigan House Republicans. All Rights Reserved.
This site is protected by reCAPTCHA and the Google Privacy Policy and Terms of Service apply.