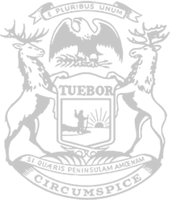 Rep. Wendzel announces senior spotlight campaign
State Rep. Pauline Wendzel announced the launch of her 'senior spotlight' campaign. Rep. Wendzel's goal is to highlight the extraordinary students of the class of 2020 across Michigan's 79th House District and celebrate their accomplishments.
"The class of 2020 was dealt an unfair hand. This year was supposed to be filled with fun, surrounded by friends and family, a global pandemic robbed the class of 2020 of senior traditions and experiences like prom, competing in spring sports, and walking across the football field at graduation," Rep. Wendzel said. "While I can't change what our seniors missed out on, I can still help pay tribute to their hard work and celebrate this momentous milestone."
To be eligible for the senior spotlight, students must be residents of Michigan's 79th House District. To nominate a student, nominators can fill out this form. A nominating form can also be found on Rep. Pauline Wendzel's official Facebook page. Upon receiving a nomination, students will be selected and highlighted on State Rep. Pauline Wendzel's official Facebook and Instagram accounts, giving them a shout-out for their accomplishments and highlighting their future plans.
"This is a small way I can let the class of 2020 know they haven't been forgotten," Rep. Wendzel said. "I look forward to highlighting so many bright and resilient future leaders across our community."
For more information, you may contact Rep. Wendzel's office at 517-373-1403 or by email at PaulineWendzel@house.mi.gov.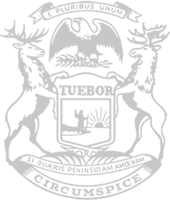 © 2009 - 2020 Michigan House Republicans. All Rights Reserved.
This site is protected by reCAPTCHA and the Google Privacy Policy and Terms of Service apply.