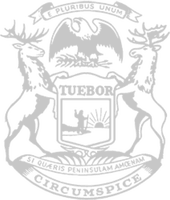 Rep. Martin spearheads plan to cut red tape, help people get to work in Michigan
Davison legislator introduces occupational licensing reciprocity plan
State Rep. David Martin is spearheading a plan to cut red tape for local job providers and make Michigan a more attractive destination to workers who hold occupational licenses in other states.
Martin, of Davison, said obtaining an occupational license from the Michigan Department of Licensing and Regulatory Affairs can be slow and cumbersome – a process that's even more frustrating for those who have worked for months or years doing that same profession in another state. His plan would grant licensing reciprocity to workers from other states with similar requirements as Michigan.
"Qualified and experienced professionals who move to Michigan shouldn't be forced to put their jobs on hold while they wade through government red tape," Martin said. "At a time when many industries are struggling to fill jobs, it makes sense to recognize the talent of individuals who have work experience outside of our state so they can get to work in Michigan as quickly as possible."
Nationwide, nearly 30 million Baby Boomers left the workforce in the third quarter of 2020. Surveys conducted since then show as many as 75 percent of older workers plan to retire early. Michigan's labor force participation has trailed the rest of the nation since December 2001.
Under Martin's plan, people who held an occupational license for at least six months in another state with similar requirements will be able to quickly obtain a license or certification in the same field in Michigan.
House Bills 6284 and 6285 would apply to occupations such as nursing, cosmetology, emergency medical services and any other occupation currently listed under the Michigan Occupational Code. The bills were introduced on June 30 and referred to the House Regulatory Reform and Health Policy committees for consideration.
Legislation introduced previously, House Bill 5055, would apply to trade professionals working in the electrical, plumbing, and mechanical fields. It also awaits consideration by the Regulatory Reform Committee.
All three measures are similar in concept to legislation Martin co-sponsored that was signed into law in June 2021. House Bills 4376-77 allow family members of active-duty military personnel and veterans with out-of-state professional licenses to be issued Michigan licenses without examination when they meet certain criteria. The law applies to active military and veterans, their spouses, surviving spouses, children, and surviving children under 26 years old.
###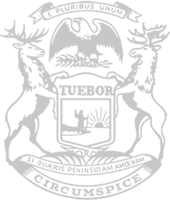 © 2009 - 2023 Michigan House Republicans. All Rights Reserved.
This site is protected by reCAPTCHA and the Google Privacy Policy and Terms of Service apply.