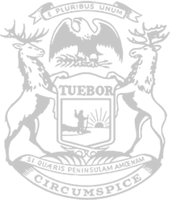 Rep. Lilly urges action to protect Great Lakes shoreline
Resolution calls on Canada to stop redirecting water into Great Lakes
State Rep. Jim Lilly this week urged action to stop Ontario, Canada from redirecting water into the Great Lakes because of recent record high water levels.
Lilly's resolution would help prevent future damage to Michigan's shoreline beaches, roads, bridges, boat ramps, state parks, businesses, and homes.
"We desperately need Canada's help with this crisis," Lilly said. "So much damage has happened along our shoreline in West Michigan – the last thing we should do is bring in more water when there's already way too much."
Lilly's resolution calls on Gov. Whitmer to request that Ontario cease or limit to the greatest extent possible diversions of water into the Great Lakes. Canada has reduced or stopped flow entirely through the Long Lac and Ogoki diversions to help relieve high water levels at the request of the United States in the early 1950s, early 1970s, and mid-1980s.
"These conditions aren't going to get better if we literally keep adding to the problem," Lilly said. "Three to four billion gallons of water are redirected into Lake Superior every day, which is counterproductive with our high water levels. This is what a tragedy looks like – right before our eyes."
Lilly's resolution will be sent to Gov. Whitmer for consideration. He also introduced two bills last month regarding the situation, which await action in the Legislature.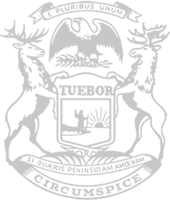 © 2009 - 2020 Michigan House Republicans. All Rights Reserved.
This site is protected by reCAPTCHA and the Google Privacy Policy and Terms of Service apply.