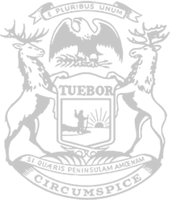 Rep. Lilly introduces plan to fight high water conditions, prevent future damage
Legislature continues fighting to provide support to families
State Rep. Jim Lilly, of Park Township, today introduced a plan to provide support for families affected by high water levels near state waterways. His measure, if passed, will help prevent future water damage to homes and properties during high water conditions.
The measure would allow local governments to issue temporary emergency rulings to slow down water activities near affected areas. This would include boats, jet skis or similar vessels. Lilly's measure is needed because under current laws it can take several weeks or months to obtain necessary permitting.
"Families in Ottawa County have reached out to me numerous times expressing their concerns about flooding in their communities," Lilly said. "And these levels aren't slowing down. That is why I am taking action now to allow immediate steps to fight these record high water levels before more damage is done to homes, streets, beaches and businesses.
"My plan is certainly not going to stop Michiganders from enjoying our lakes – anyone who knows me knows I'm an advocate for enjoying our state's natural resources. This is about protecting these great resources and the people of Ottawa County."
Rep. Lilly has remained committed to helping families affected by water levels from the start.
At the end of last year, he and several bipartisan lawmakers sent a letter to Gov. Gretchen Whitmer urging her to declare a state of emergency along the entire Lake Michigan shoreline.
He has also introduced other measures to address this ongoing problem, including a resolution calling on Canada to stop redirecting water into the Great Lakes State.
"I'm not going to stop fighting for the people of Ottawa County or Michigan," Lilly said. "This has become a crisis, and things just aren't moving fast enough. As I've said before, an unthinkable amount of damage has occurred, and frankly, it's scary. We need to keep fighting because the prediction is that the problem is only going to increasingly grow worse.
"My colleagues and I are in this together – this is a problem that requires more than one branch of government. If we're going to get through this, we need our local branches of government to also have jurisdiction. They're the ones experiencing this every day, and they need to know their voices are heard."
HB 5463 has been referred to the House Natural Resources Committee for consideration.
PHOTO INFORMATION: Rep. Jim Lilly, left, submits legislation to the House enrolling clerk for his plan to protect and assist people living along Lake Michigan's shoreline, which is experiencing record high water levels. Joining Lilly as a cosponsor is Rep. Jack O'Malley, of Lake Ann, right.
PHOTO INFORMATION: State Rep. Jim Lilly Jan. 21 participated in a roundtable discussion with several other lawmakers regarding soil erosion permits and plans to prevent future damage for families along Lake Michigan's shoreline.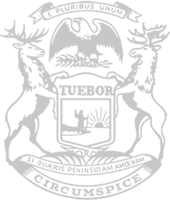 © 2009 - 2020 Michigan House Republicans. All Rights Reserved.
This site is protected by reCAPTCHA and the Google Privacy Policy and Terms of Service apply.