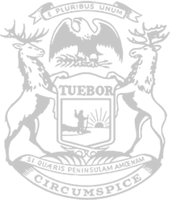 Rep. Lilly: Addressing soil erosion and high water levels along Lake Michigan
State Rep. Jim Lilly this week participated in a roundtable discussion with several colleagues, coordinating ideas to address the shoreline soil erosion disaster along Lake Michigan, which has been experiencing record high water levels for the past year.
Lilly has been committed to finding a solution for this crisis from the start – he was one of several lawmakers to urge Gov. Gretchen Whitmer to declare a state of emergency along the entire Lake Michigan shoreline in a letter sent in December 2019.
"Many lives have been negatively impacted by these disastrous water levels," Lilly said. "We need to keep these conversations going to find what is best for the people of Michigan."
Lilly spearheaded a plan last month to allow people to immediately begin the process of protecting their property without having to obtain an individual permit, which could happen if the governor declares a state of emergency along the shoreline. The plan also would ensure a homeowner's property taxes would not increase based on those developments, as the work would be considered maintenance and not an improvement.
Along with making the permitting process easier, Lilly also wrote a resolution encouraging the governor to call on Canada to stop redirecting water into the Great Lakes.
"We must do all we can for residents affected by this disaster," Lilly said. "We understand their homes, businesses, roads and beaches have been destroyed by this crisis. We need them to know their property is going to be taken care of and that we are looking at what next steps to take to prevent future damages."
PHOTO INFORMATION: State Rep. Jim Lilly this week participates in a roundtable discussion about soil erosion permits and plans to prevent future damage for families along Lake Michigan's shoreline.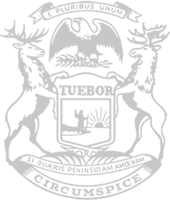 © 2009 - 2020 Michigan House Republicans. All Rights Reserved.
This site is protected by reCAPTCHA and the Google Privacy Policy and Terms of Service apply.