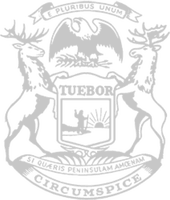 Rep. LaFave's longstanding work on school safety leads to $10 million in grants for schools
State Rep. Beau LaFave today announced $10 million in state funding from the Competitive School Safety Grant Program has been awarded to schools across Michigan.
"These grants will be used to purchase vital equipment and/or technology to keep up with the times, and further improve the safety of our state's schools, students, and staff," said LaFave, of Iron Mountain.
This was all made possible due to a legislative effort between Rep. LaFave and his colleagues in 2018. House Bills 5828-5830, 5851, and 5852 of 2018, which were collectively named the School Safety Package, created the comprehensive school safety plan fund, which would be used by the newly formed School Safety Commission to inspect school buildings and provide grants to improve school safety, among several other measures.
"I am very proud that my colleagues and I were able to address a major problem in the state, and put into law a bipartisan, common-sense plan that is now providing schools necessary funding needed to keep our children, staff, and infrastructure as safe and secure as possible," LaFave said.
The awards will be distributed to 57 local school districts, 14 intermediate school districts, 40 nonpublic schools, and 39 public school academies, 14 of which are in the Upper Peninsula. Those 14 and the amounts they received include:
Breitung Township Schools – $39,870
Copper Island Academy – $35,000
Delta-Schoolcraft ISD – $37,613
Gogebic-Ontonagon ISD – $50,000
Gwinn Area Community Schools – $150,000
Holy Name Catholic School / Holy Name High School – A Chesterton Academy – $23,965
Holy Spirit Central (Catholic) School – $24,000
Houghton-Portage Township Schools – $25,238
Iron Mountain Public Schools – $250,000
Lake Linden-Hubbell Elementary/High School – $62,238
Mid Peninsula School District – $40,000
Rapid River Public Schools – $28,284
Sault Ste. Marie Area Public Schools – $250,000
Superior Central Schools – $34,238
"These grants are helping a wide array of schools in different areas, and the unique problems they each face," LaFave said.
###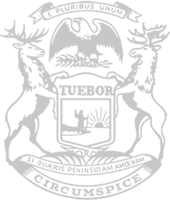 © 2009 - 2023 Michigan House Republicans. All Rights Reserved.
This site is protected by reCAPTCHA and the Google Privacy Policy and Terms of Service apply.