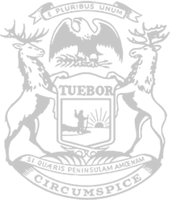 Rep. LaFave: Governor shortchanges Upper Peninsula schools unilaterally
Rep. Beau LaFave today said a school funding distribution recently announced by Gov. Whitmer shortchanges students and teachers in many parts of the Upper Peninsula.

The governor announced a plan to distribute nearly $65 million in federal COVID-19 relief funding to Michigan schools. Whitmer arbitrarily decided to award money only to districts where the concentration of economically disadvantaged students exceeds 50 percent – meaning many districts will receive no funding at all, even though they have economically disadvantaged students.

Dickinson County schools receive no additional funding through the governor's distribution — even though between 44 and 48 percent of students are classified as economically disadvantaged within individual county districts. Some Delta County districts will receive money while others will not. Districts in Menominee County are expected to receive additional funding.

The money comes through the federal CARES Act – specifically a portion set aside to be used at the discretion of governors to support education.
"Unfortunately, the way this program is set up, the governor has the ability to do this – but I believe she's doing it the wrong way," LaFave said. "She's completely shutting out school districts that have economically disadvantaged kids and need help. If you think this is the way to go, you can thank her – but if you don't, blame her."

LaFave said the Upper Peninsula was severely impacted by the governor's statewide mandate to close schools last academic year, and that districts have a need for the technology required to do remote learning – an initiative supported by this funding.

LaFave said there was a better way to distribute the funding. The governor could have simply awarded money to every school district based on their own individual percentage of economically disadvantaged students, meaning virtually all Michigan schools would have received some help.

"If the governor had simply decided to distribute this funding fairly — based on the number of economically disadvantaged students within each individual district — every school in the Upper Peninsula would be receiving some much-needed financial help," LaFave said. "She could have had the money follow the kids individually across the state no matter where they live. Instead, the governor is once again picking winners and losers. She's choosing a model that helps large urban areas more than the U.P. – just as she has consistently done since she became governor."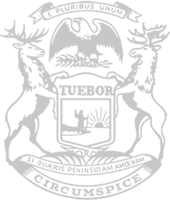 © 2009 - 2020 Michigan House Republicans. All Rights Reserved.
This site is protected by reCAPTCHA and the Google Privacy Policy and Terms of Service apply.