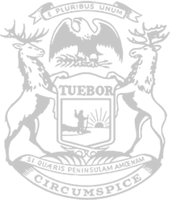 Rep. Kahle continues fighting for seniors as Michigan House approves nursing home COVID-19 plan
Rep. Bronna Kahle continued her battle on behalf of Michigan seniors this week, voting to supersede the governor's dangerous nursing home policies that have put lives in danger during the COVID-19 era.

Gov. Whitmer's mandate to put COVID-19 patients into long-term care facilities alongside uninfected residents was decided by her alone, without any legislative input. The plan approved by the House this week helps address and end that mistake.

Nearly 2,000 of Michigan's COVID-19 deaths have been nursing home residents – roughly a third of the state's total virus-related fatalities.

"During COVID, some of our state's most vulnerable residents – our seniors in nursing home and long-term care facilities – have been placed in dangerous, isolating and stressful situations because of bad decisions by their government," said Kahle, of Adrian. "I will continue to stand up for our most vulnerable and be a voice for those needlessly put in danger until this misguided policy is ended. This measure advancing in the Legislature is another effort to help keep our seniors safe by prohibiting COVID patients from being housed in nursing homes."

The legislative plan requires the state's Health and Human Services Department (DHHS), along with the state department for Licensing and Regulatory Affairs, to complete an evaluation and report of the current policies regarding COVID-19 patients and nursing homes by Aug. 15.

Additionally, the legislation requires DHHS to develop and implement a new plan by September 1 creating at least one dedicated regional facility within each of the state's eight health regions for use as COVID-19 patient facilities. Senate Bill 956, unlike the governor's plan, protects nursing home residents by prohibiting the placement of individuals with COVID-19 in any long-term care facility unless it has a separate dedicated building where affected patients can be properly cared for and quarantined.

"There is a reason other states that had instituted policies like Michigan's soon backtracked. It is a flawed, dangerous policy," Kahle said. "It must end. Our seniors deserve better."

The legislation – Senate Bill 956 – now returns to the Senate for further consideration.
###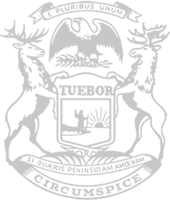 © 2009 - 2020 Michigan House Republicans. All Rights Reserved.
This site is protected by reCAPTCHA and the Google Privacy Policy and Terms of Service apply.