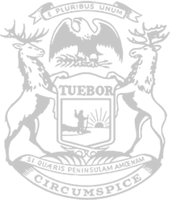 Rep. Calley: UIA must push through finish line to fulfill claims
RELEASE
|
September 3, 2020
State Rep. Julie Calley heard testimony today in the Joint Select Committee on the COVID-19 Pandemic from Unemployment Director Steve Gray. After months of attempting to deal with a surge in unemployment claims, the state's Unemployment Insurance Agency still has work to do.
The agency continues to process unemployment claims from almost 2.5 million people who have filed for benefits since the pandemic and resulting executive orders from Gov. Gretchen Whitmer began.
Gray said there is a current backlog of 200,000 cases which still need to be resolved by the agency. Within this number are 14,000 people who have not received any payments for their claims and many more who have only received partial payments and continue to wait on weeks owed.
"The continued delays that thousands of Michiganders are facing is inexcusable," said Calley, of Portland. "The failures of the UIA are prohibiting families from putting food on the table. I appreciate the agency appearing before our committee and explaining the measures they are taking, but I continue to hear from people who are gravely impacted."
Calley highlighted a current delay she estimated as being around 90 days from the time that a claimant contacts her office until the claim is resolved. This waiting period usually comes after a claimant is already desperate and feels they have nowhere else to turn, Calley said.
"Difficulty processing high call volumes is a major contributor to the holdups," Calley said. "After almost six months, UIA is only able to answer 63 percent of their daily phone calls. While this is admittedly an improvement, it is by no means acceptable. They've had half of a year to find and train adequate staff – and we heard months ago from Director Gray that they were doubling and tripling their efforts to get calls answered as people endured long wait times.
"The software employed by the agency is also woefully lacking. The idea that someone could make a small, straightforward mistake with their claim submission, not be able to fix it and be forced to wait weeks to get it resolved is poor customer service. The agency's call volume would likely go down if they had an online interface that people could understand and use effectively."
Opening regional offices also would give people who are still without needed benefits an avenue to get their cases resolved, Calley said. Gray shared with the committee that he felt his employees working on cases were more efficient from home.
"I continue to call on the UIA to open regional offices to assist people who are desperately in need of their services and have exhausted the options currently available to them," Calley said. "Reopening branches would provide people with a one-on-one interaction that could quickly and sufficiently resolve issues with claims. Other state offices have reopened in a safe and responsible way to provide their services to customers while UIA continues to stick with methods that aren't working for Michiganders in need."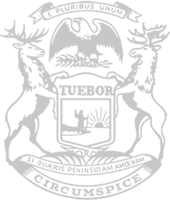 © 2009 - 2020 Michigan House Republicans. All Rights Reserved.
This site is protected by reCAPTCHA and the Google Privacy Policy and Terms of Service apply.