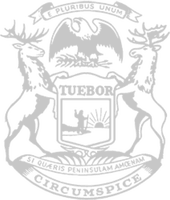 Rep. Beau LaFave continues to fight for life, and against misinformation spread by Democrats
Earlier this week, a leak was reported from the U.S. Supreme Court that Roe v. Wade, the court case currently prohibiting voters from regulating most abortions, could be overturned in the near future. This sparked a heated exchange between Republicans and Democrats nationwide, especially over social media.
"In reference to a tweet from state Rep. Steve Carra (R-Three Rivers) supporting the lives of the unborn, state Rep. Samantha Steckloff (D-Farmington Hills) replied with blatant lies and misinformation," said LaFave (R-Iron Mountain). "Rep. Steckloff claimed that if Roe is overturned, a woman who suffered a miscarriage would be forced to carry the deceased baby until nine months after conception. That is not true. Democrats are spreading fake news. Our country is being ripped apart at the seams because the divide between the right and left has never been greater. It is never appropriate to lie to our voters. I want the voters to be able to make their decisions, which is what the Supreme Court reportedly will allow. The Supreme Court should say the voters get to make this decision through their elected leaders in the state House and Senate. If the egregious leak is correct and that is their ruling, they'd leave it to the states to make abortion law… or not. I am 100% pro-life, and that is how I will always vote. But if the voters disagree with my decisions or their own elected representative, then they are free to make their own decision and vote their conscience."
"Over the past 50 years, folks on either side of the aisle have never been given the option to vote on this matter," LaFave said. "When it comes down to it, this will be a difficult choice for Michiganders throughout the state. We should not make this decision even more difficult by further muddying the waters, and expanding the ever-growing divide between Republicans and Democrats by lying, and spreading false information."
There is a ballot proposal circulating to amend Michigan's Constitution to legalize all abortions.
LaFave said the following: "Gretchen Whitmer is also suing to kill the 1931 Michigan law making it a felony to perform an abortion. If either effort is successful, partial-birth and other late-term abortions up to the point of birth will be allowed – that is what the Democrats are fighting for. Furthermore, democrats want to use taxpayer dollars to do so. State Rep. Laurie Pohutsky (D-Livonia) offered Amendment 1I to House Bill 5783 that would force taxpayers to pay for these abortions. The Republicans and purported majority of the Supreme Court want the voters to decide what, if any, abortion should be allowed. I will continue to fight and advocate on behalf of future Michiganders who cannot fight for themselves, fight for truth, and against leftist politicians who lie for personal political gain."
###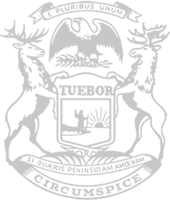 © 2009 - 2023 Michigan House Republicans. All Rights Reserved.
This site is protected by reCAPTCHA and the Google Privacy Policy and Terms of Service apply.