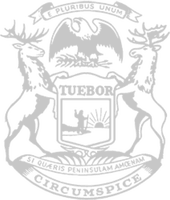 Rep. Albert statement on budget signing
Michigan House Appropriations Committee Chair Thomas Albert, R-Lowell, issued the following statement on the signing of House Bill 5783 (Fiscal Year 2022-23 general state budget):
"This financially responsible budget addresses the needs of Michigan families and communities today, and helps ensure those needs will continue to be met tomorrow. Neighborhoods will be safer and stronger with new investments in law enforcement and community development. People of all ages will have more access to mental health care so they can face their challenges and reach their full potential.
"Combined with the school aid budget signed last week, our overall budget plan pays off an additional $2.6 billion in public employee retirement system debt. It is wrong to pass along debt to our kids. This historic debt reduction helps make things right, and puts local governments and schools in a better financial position moving forward. We also leave more than $6 billion unallocated on the balance sheet so we will be prepared in case of an economic downturn, and can continue efforts to provide the tax relief Michigan families need to fight inflation.
"As good as this budget is, it should have been even better. Gov. Whitmer inexplicably rejected more than $20 million to promote adoption and help women facing a crisis pregnancy. To be clear – this funding was not about access to abortion. It's about helping women in need and actually sustaining life, and I am profoundly disappointed that the governor would veto this assistance."
Note: Rep. Albert's statement from earlier this week on the maternal health vetoes is available here.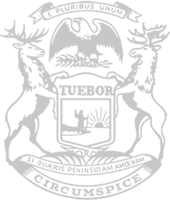 © 2009 - 2023 Michigan House Republicans. All Rights Reserved.
This site is protected by reCAPTCHA and the Google Privacy Policy and Terms of Service apply.