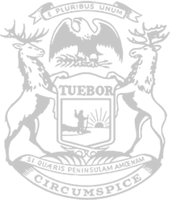 Rate relief for U.P. drivers has arrived
By state Rep. Beau LaFave, of Iron Mountain
After nearly 50 years of being forced to pay what became the highest car insurance rates in the nation, rate relief Michigan drivers have long asked for and deserve has finally arrived.

Earlier this month, our state said goodbye to its much-maligned no-fault system by gutting and replacing it with an improved structure that works for every driver no matter where they live.

When I was entrusted to serve as the voice of Delta, Dickinson, and Menominee county families in Lansing, I made a promise that I would succeed where previous elected officials have failed: Sticking it to the powerful and wealthy special interests by tackling car insurance reform.

Slashing the cost of car insurance was a top priority of mine because it was the top priority of Upper Peninsula families. Residents were not only sick and tired of paying twice as much for insurance as theirs neighbors in Wisconsin, they were actually fleeing across the Menominee River to avoid watching their hard-earned savings be washed away.

This dismal reality has been all too common over recent years, but that is soon to change.

The new law, now in effect, guarantees lower rates by giving drivers more choice on personal injury protection coverage, stopping price gouging on medical services for car accident victims, combating fraudulent claims, and strengthening consumer protections.

These components were designed to retain the nation's best car insurance coverage while simultaneously providing drivers with more affordable options to best meet their budget needs.

Given all this, drivers have decisions to make – decisions they have never been able to make in decades. I understand with all the options to consider it can be overwhelming for many people who are not well-versed in insurance. This is a new system for consumers and insurance providers alike, and transforming into it has caused some changes in the market.

An insurance provider that provided the best rates last year might not have the best rates now. That's why it could not be more important for drivers to shop around, gather quotes from multiple providers, and make an informed decision.

Drivers interested in more information about Michigan's new no-fault law may visit www.ReduceMiRatesNow.com, a user friendly platform that includes a rundown of all the new coverage level options, educational guides, and shopping tips to help people maximize savings. I also encourage people to consult with a trusted insurance agent for further advice on choosing a coverage plan that is in the best interest of themselves and their families.

Overall, this is a significant milestone. In a time with so much uncertainty and bad news around what feels like every corner, we have one bit of good news. Although it took much longer than we would have liked, we have finally delivered a meaningful solution to the one of the largest financial issues holding Michigan families and our state back.
###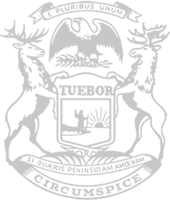 © 2009 - 2020 Michigan House Republicans. All Rights Reserved.
This site is protected by reCAPTCHA and the Google Privacy Policy and Terms of Service apply.