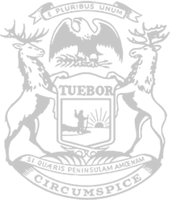 Glenn urges Whitmer to support back-to-school safety plan
Rep. Annette Glenn, R-Midland, who spearheaded the back-to-school plan to help ensure the safety of Michigan students as the new school year resumes, issued the following statement:
"Families in Bay and Midland counties have been patiently waiting to learn what the plan is for the new school year, which is approaching fast, and in some districts, has already begun. Our students, parents, and teachers are anxious to know what to expect, and as lawmakers, we owe it to them to make their voices heard and provide answers.
That's why I'm urging the Legislature and Gov. Whitmer to finalize the Return-to-Learn student safety plan. Our children deserve to know their safety and their futures are our highest priority, and that we'll keep them safe and won't let them fall behind. Parents in Bay and Midland counties also need to know they have options this fall and that their children's health and safety is our top priority.
Our school safety plan requires local school districts and health departments to work together to decide what the school year will look like in each community. It provides schools the flexibility they need to ensure children continue to receive a quality education while safeguarding student health and safety. It's a practical, common-sense plan, and I look forward to working with the governor and my legislative colleagues on both sides of the aisle to give students, parents, and teachers something they can count on for this new school year."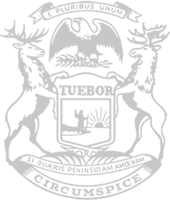 © 2009 - 2020 Michigan House Republicans. All Rights Reserved.
This site is protected by reCAPTCHA and the Google Privacy Policy and Terms of Service apply.